Neighborhood in Kettering, OH
Heritage Knoll Apartments is located in Kettering, OH near Dayton. Our community is at E Whipp Rd and Bigger Rd. We are close to Miami Valley South Hospital, Kettering Medical Center and only 20 minutes from downtown Dayton.
Ohio is the Birthplace of Aviation Pioneers because of the Wright brothers and Astronaut John Glenn. The local aviation culture of Dayton is a large attraction for fans of flight. But if you aren't an aviation history buff, you can find plenty of things to do in Dayton that merit your time.
TOP 5 PLACES TO GO IN DAYTON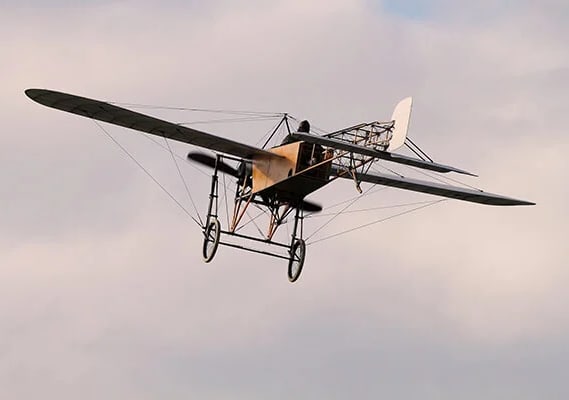 You should definitely check out the main aviation attractions.
If you visit just one of these aviation museums in Dayton, I think the Wright-Dunbar Interpretive Center is a must. This building is listed as a National Historic Landmark because that this was the location where the Wright Cycle Company was founded. The Wright-Dunbar Interpretive Center also features poet Paul Laurence Dunbar. You can learn about these three important Dayton natives from an educational film at the center.
Do you know what the Wright Brothers were before they were airmen? They were actually in the bicycle and printing businesses! When you visit this center, you will also learn about their early years.
This completely free attraction is open to everyone Wednesday-Sunday during normal business hours.
Dayton, Ohio 45402 16 S. Williams St.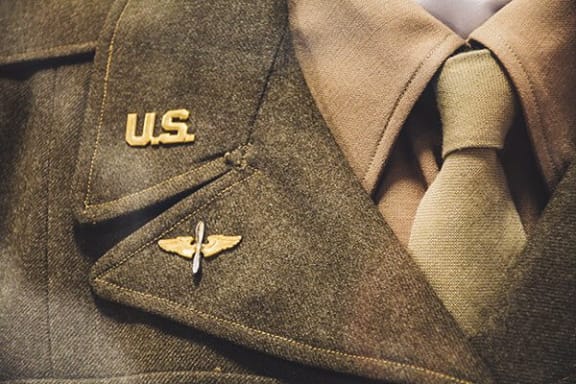 Let's move forward through time to the modern era and check out some of aviation's history newer attractions at the U.S. Air Force National Museum. Founded in 1923, this by far is the world's largest and oldest military aviation museum as well as one of the most-visited attractions for tourists in the state of Ohio.
The museum has just over one million people who visit each year! There are over 340 aerospace vehicles, missiles, and other objects to explore in the 16 acres of indoor space.
Because exhibits are in chronological order, you can easily stroll through history by the years and see how things developed and how they changed over time.
There are heaps of hands-on activities for adults and children alike such as sitting in the pilot seat of a jet and walking through a NASA training space shuttle.
Are you not yet convinced that you should visit? How about seeing the first B-2 stealth bomber on display in the world?
1100 Spaatz Street Wright-Patterson AFB, OH 45433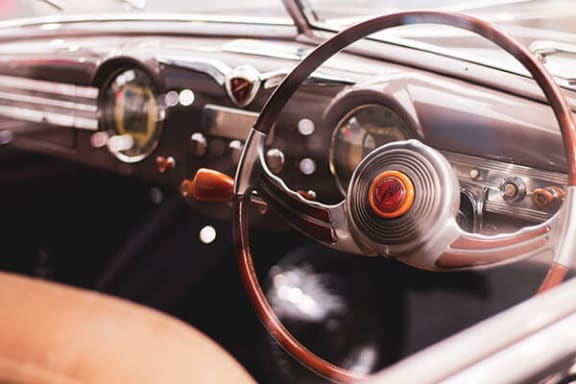 In 1992, America's Packard Museum was opened by Robert Signom II, who was an avid car collector. The original building was built in 1917 as a Packard Dealership and when the museum moved in, they took the same name as the original dealership (Citizens Motorcar Company) but to everyone, it's known as the Packard Museum.
When you visit America's Packard Museum, you will be able to view more than 50 Packard cars in the showroom which makes this the largest collection of Packard cars in the entire world.
420 S Ludlow St, Dayton, OH 45402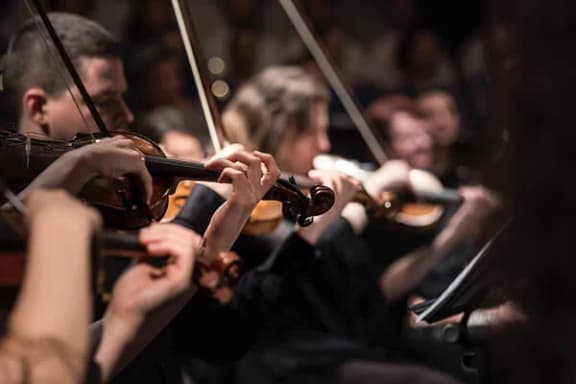 The Dayton Philharmonic Orchestra is Dayton's illustrious professional orchestra. The Masterworks Series hosted by The Dayton Philharmonic is a breathtaking celebration of classical composers.
The Schuster Performing Arts Center is a great venue for all types of music and entertainment events. There is an extensive range of shows that are regularly be performed such as The Rockin' Orchestra Series that plays music by Elton John, U2, David Bowie, and many more. You can also find a big selection of family concerts as well as holiday concerts.
One West Second Street Dayton, Ohio 45402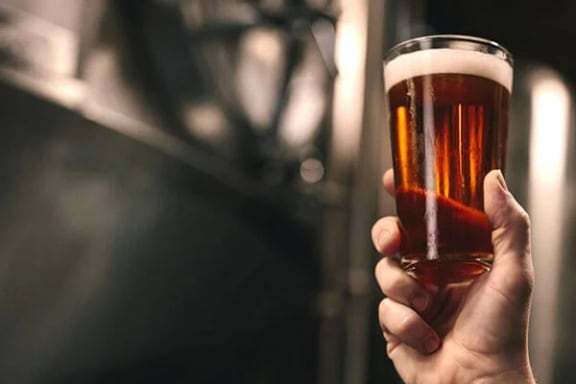 The Buckeye Brew Tour is a great experience for any brew hound. On this brew tour, you will get a sampling of over a dozen different local crafted brews that are popping up all over the city of Dayton.
The Buckeye Brew Tour bus takes you to three different pubs that brew their own beer. When you visit each location, you will get to try three different beers for a grand total of 12 different brews.
Some of the stops on the tours include Star City Brewing Company, Lucky Star Brewery, Eudora Brewing Co, and the Dayton Beer Company.
1000 Carillon Boulevard Dayton, Ohio 45409


TOP 5 AMAZING PLACES TO EAT IN DAYTON
The center of the aviation industry in Ohio and the Midwest, Dayton has attracted people from many different cultures. As a result, the city's dining scene is a varied mixture of local tradition and international flavor. These five must-try eateries define Dayton's culinary culture, from laid-back bistros and cafes to innovative food served in luxury settings.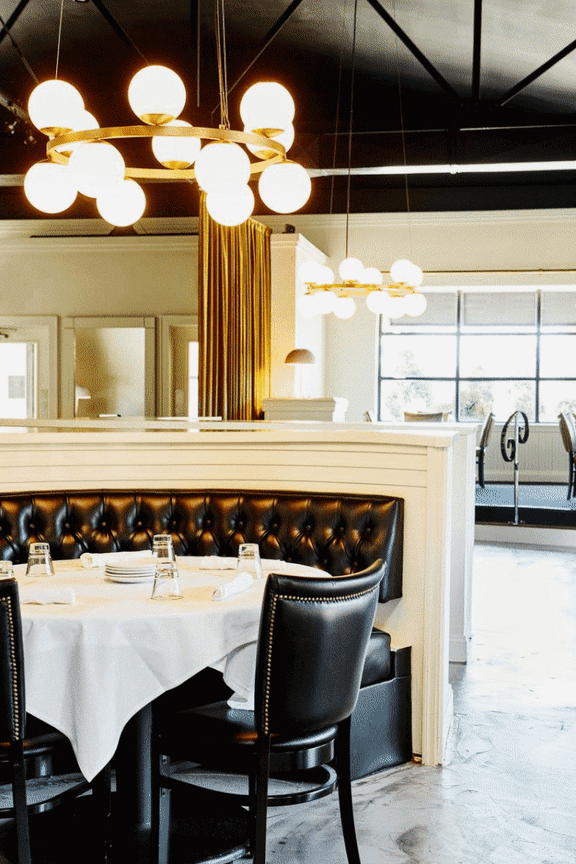 Wine, Pasta, Restaurant, American, Burgers
If you are in the mood for a more upscale dining experience, try Cooper Hawks Winery just outside of Dayton. Cooper's Hawk Winery believes in the power of food and wine to bring people together to form lasting connection. The Winery and Restraint crafts a dining experience that specializes in not only quality wine but also food that everyone will like including pasta, burgers, salad, and more.
5220 Cornerstone North Blvd
Centerville, OH 45440
(937) 900-9463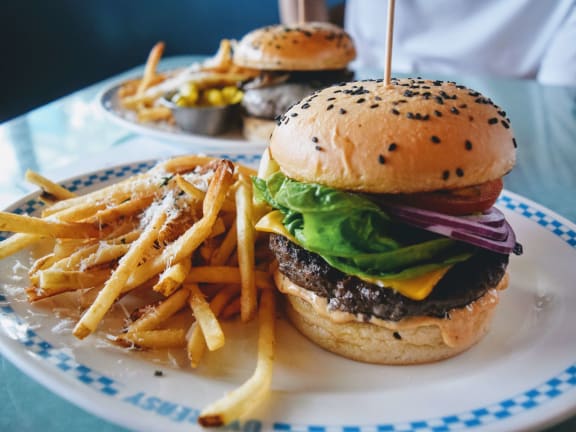 Restaurant, American, Pizza, Wings
Archer's Tavern describes itself as being a locally owned and community focused tavern. At Archer's there is something everyone will like including wings, pizza, burgers, salads and more! Stop by this local favorite to enjoy good food and company. You can also work with Archer's tavern to schedule a "takeover" and donate to a worthy cause.
2030 E Dorothy Lane,
Kettering, OH 45420
(937) 291-1015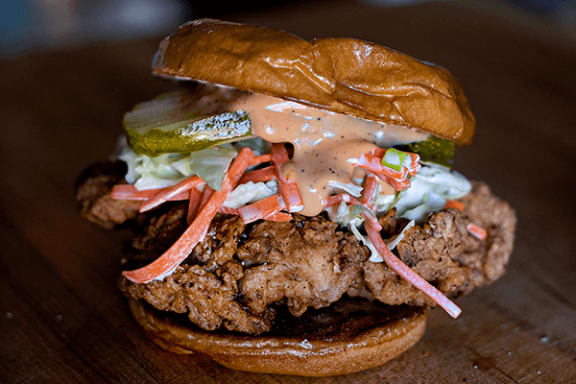 Restaurant, American
Cheddar's Scratch Kitchen is all about good food, made well for a good price. If you're looking for quality food made from scratch, head to Cheddar's for dinner tonight! Enjoy honey-butter croissants, hand-breaded chicken tenders, or even Santa Fe spinach dip all made from scratch and very tasty.
5341 Cornerstone N Blvd
Centerville, OH 45440
(937) 439-4944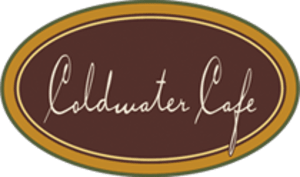 Cafe, Restaurant, American
Located just north of the Dayton International Airport, Coldwater Café offers a beautiful selection of dishes by Owner Nick Hoover and Chef Katy Fischer. Signature dishes include the Chilean sea bass ostrich filet and gourmet grilled cheese.

Coldwater Café diners can also take advantage of comfortable indoor and outdoor seating, as well as the private function room called the Upper Plate, which offers a great view of the neighborhood. Coldwater Cafe is open for lunch and dinner.


19 E Main ST Tipp City, OH 45371
(937) 667-0007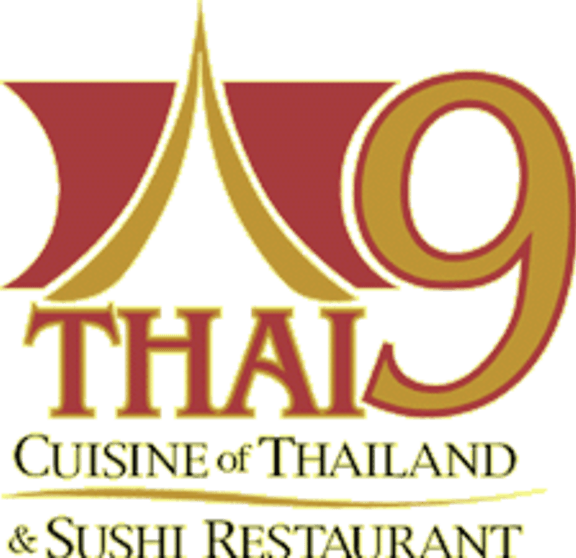 Restaurant, Thai, Vegan-Friendly
Customer favorites include the Crab Rangoon, Chicken Fried Rice, Pad Thai, Mango Sticky Rice, and sushi. Be warned, if they say a dish is spicy … it's really spicy! But Thai 9 has something for everyone, both adventurous eaters and not-so daring eaters. Try out this great local restaurant!


11 Brown ST Dayton, OH 45402
(937) 222-3227


Kettering City School District
580 Lincoln Park BLVD Suite 105 Kettering, OH 45429
(937) 499-1400